Legal awards 2021
Saglietti Bianco has been awarded
MOST CLIENT-FOCUSED TRADEMARK
& DESIGN LAW PRACTISE
OF THE YEAR 2021 – ITALY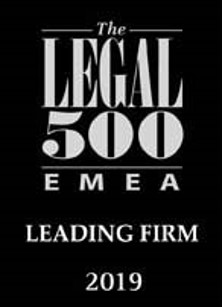 Legal 500 2019
Saglietti Bianco has been awarded
LEADING FIRM OF THE YEAR 2019 – ITALY
Luigi Saglietti and Emanuela Bianco
have won
Most Trusted Patent
Law Firm of the Year – Italy
International
WHO'S HISTORICAL SOCIETY
recognizes Luigi Saglietti as one of its members "having demonstrated exemplary achievement and distinguished contributions to the business community"
Our passion, our work.
We have always loved our work, from day one. We have a long history behind us, both as a law firm and as a consulting agency. Fifty years of important cases and prestigious customers, burgeoning businesses and large multinationals. All have helped us grow in some way, each case has made us stronger and more successful. The experience of our past is the cornerstone of any future project.
Tailored consulting.
---
Our lean and comprehensive structure offers the advantage of a truly tailored consulting service and allows a direct and ongoing contact with the firm's partners. A relationship based on mutual trust, which results in the search of the most effective strategy and most beneficial path for each project, including from an economic point of view.
Because we believe that is also part of what professionalism means.
Experiences of yesterday, visions of tomorrow.
Intuition. A key element in life and work alike, it is the ability to choose the ideal avenue to make a patent exclusive, ensure the registration of a trademark or win a lawsuit.
Ideas. Ideas are the lifeblood of any success, whether it be in industry, trade, but also in the legal field. Ideas are what must be brought into a courtroom to put forward a convincing and winning argument.
Energy Acting fast is crucial, especially in our profession. Being efficient and responsive to clients as well as the market is the driving force behind it all.